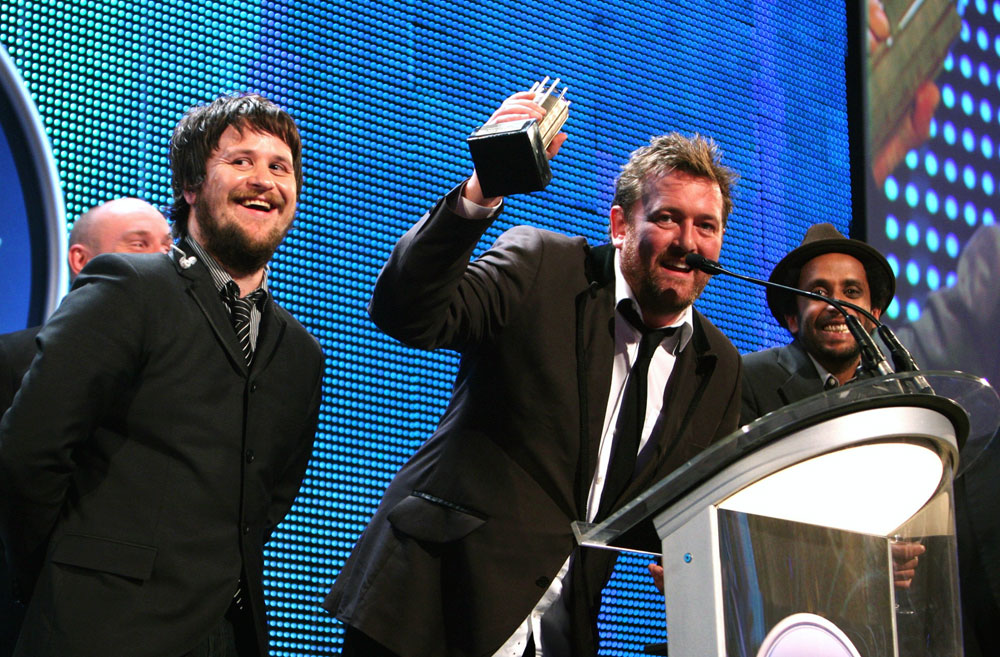 Yesterday
NME
and numerous others published a selection of odds for this years
Mercury Music Prize
, and the 'tipping' world went into meltdown. And who am I to buck the trend - there's something intriguing about the composition and perspective winners of said prize. View said list of odds
HERE
Here's some thoughts from the whiskas camp. Check out my thoughts on the matter last year
HERE
Florence seems to be the most media praised, so I'd expect that to get in, I also have a feeling Ms Allen may get in if she stays out of the media limelight. Her proximity to winning 2 years ago, may count against Bat For Lashes
It would be ace to see wild card
Blue Roses
(Shipley's
Laura Groves
) in the shortlist, but I suspect she would be one too many female solo artists, while I also expect her label to be too busy pushing
Friendly Fires
and
The Horrors
to give her the media 'face' time she'd need. Those later two though, should be among the strong favourites for my money
Other local potential wildcard
Grammatics
have been present on the latest list of odds, which I'd see as massively encouraging, Alongside
Fanfarlo
and
The Leisure Society
, they may provide one genuine independent act in the shortlist - the latter,
Ivor Novello
in hand, might have a real chance of making the short list. If Beggars didn't have so many priorities you could probably add
Broken Records
to that list
As for the winner, past form dictates that this year's winner will come from leftfield, and
The Bug
may be the one - although if you'd predict any band in Britain to "do an Elbow" it would be
Doves
Other names worth a mention are
The Noisettes
, who I think will make the shortlist, as well as
Pet Shop Boys
for the well recieved 'come back' (did they actually go away?).
Patrick Wolf
would add to the eclectism of the list, while
Red Light Company
may make a less bombastic mainstream inconclusion than
White Lies
. Neither can obviously shake a stick at
Kasabian
who will bump up the mainstream quota in lieu of a
Coldplay
,
Oasis
etcetera.
The Enemy
better not be anywhere near the list
The Maccabees
,
Jack Penate
,
Marmaduke Duke
would all be worthwhile inclusion of the list, but I suspect they will fall slightly between "genuinely exciting and different" and "mainstream and popular."
Glasvegas
?
Maximo Park
?
Paulo Nutini
?
Prodigy
?
Bloc Party
?
It's hard to predict the 12, as there's a few slots that could be filled by numerous capable artists - aka too many indentikit artists! There's no fun without a prediction though, so here's my 12, with a proviso that at least one band will come completely out of leftfield
A Seb Rochefort Jazz Band
An unheard of folk band
(possibly the new Seth Lakeman)
A band with a classical tinge
Having changed that list numerous times, I concede - I've no idea. I find it hard to imagine no
White Lies
or
La Roux
/
Little Boots
. But the above seems to sit nicely
For the diary, nominee's are announced on
July 21st
, with the winner revealed on
September 8th
. As usual if we were in the US, the answer would be a simple two way tie between
Grizzly Bear
&
Animal Collective
. Alas, we are not
Soundtrack to this post: Sunset Rubdown